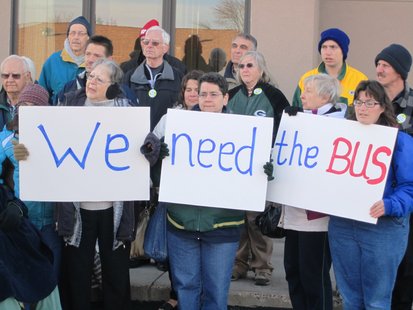 WESTON, Wis. (WSAU) – Weston village leaders are in talks with local groups on restarting the bus service.
Administrator Dan Guild says he met with leaders from Schofield, Rothschild and the NAOMI group in an effort to help understand what needs to be done to implement the bus referendum. The referendum asked voters whether the village should adopt a public transportation ordinance providing weekday bus service starting in 2013.
Village administrator Dan Guild says he has been in talks with Metro Ride over restarting the line. "I had a talk with [Greg Seubert] and we had a chance to talk about what the previous relationship had been." Guild said last week that the village may have to bring the funding issue back up with voters in the future.
Weston dropped their challenge of the referendum after an overwhelming majority of people approved the measure during the recall elections earlier this month.