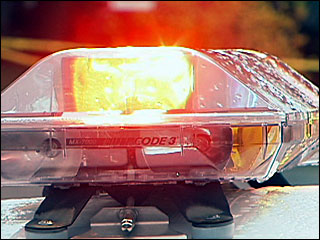 ABBOTSFORD, Wis. (WSAU) – A semi tanker full of tater tots and mozzarella sticks overturned on Highway 29 near Abbotsford this morning.
The driver was not injured and refused medical treatment, according to the Marathon County sheriff's department.
The crash closed the eastbound lanes of the highway for several hours. Both lanes have since reopened.
The sheriff's department is investigating what caused the accident but believe the driver may have drifted onto the shoulder and over corrected, said Lieutenant Kevin Gray.
About 37,000 pounds of potatoes spilled on the road, Gray said.