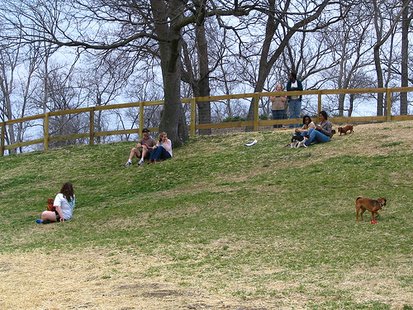 WAUSAU, Wis. (WSAU) – Wausau's parks commission will go about the business of implementing the city's new off leash rules at a meeting tonight.
The City Council voted in January to amend its leash law to let animals run off leash at Oak Island Park and Picnic Island Park between 6 a.m. and 9 a.m. and between 6 p.m. and 9 p.m. Memorial Park will also be off leash between 6 a.m. and 9 a.m.
Parks committee chairman Ed Gale says the issue is now where to find the money to run the program. "We're looking at signs, at fences, at trash bins, stuff like that."
Gale adds that this is a temporary solution while the city looks at a permanent dog park. "We're looking at some remnant property left over from all the highway construction, and it takes a while to put that together."
The off leash areas are a compromise to the ordinance passed last summer that required all animals to be on a 16-foot leash in city parks. Prior to the change, owners could have controlled their animals with voice commands or electronic collars.