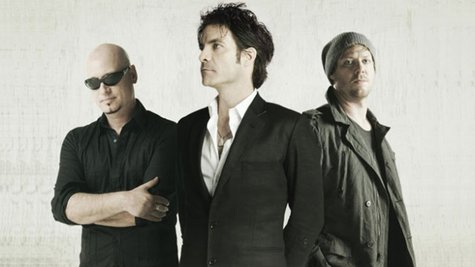 On March 17, Train will perform a dee-lish headlining set at celebrity chef Rachael Ray 's annual Feedback party, which she holds every year in Austin, Texas during the South by Southwest Music + Media Conference.
The 21-and-over event takes place from 10:30 a.m. to 4 p.m. CT at Austin's famed venue Stubb's BBQ, and it's free. The rest of the lineup is mostly alternative rock, but it also includes the Cringe , the band fronted by Ray's husband John Cusimano .
Among the food that Rach, her guests and the musicians will enjoy: mini corn dogs, "brisket on a biscuit," chicken suiza sliders and nachos with green chili queso. No word if Train will bring along any of their signature wines to enjoy with the grub.
The day before they perform at Rachael's event, Train will do a gig at the Houston Livestock Show & Rodeo.
Copyright 2012 ABC News Radio