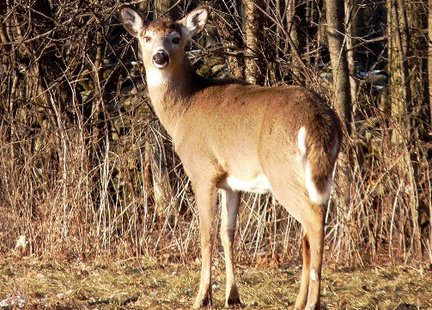 MADISON, Wis. (WSAU) – Wisconsin's deer herd is about the same a year ago – but it's 44-percent higher than it should be.
The state's population goal for the deer herd is about 796,000 animals. But the Department of Natural Resources estimates there were just over 1.1 million deer roaming the Badger State after last year's hunting seasons.
In past years, the D-N-R has tried to reduce the numbers of female deer with an Earn-a-Buck program. But hunters were not happy that they had to shoot antlerless deer before they could get those big trophy bucks.
Last year, the governor and Legislature repealed the Earn-a-Buck regulations.
Now, D-N-R big game ecologist Kevin Wallenfang recommends a four-day hunt in October for female deer in certain parts of the state. Hunters can have a say on the matter this month, when the D-N-R holds almost three-dozen public informational meetings around the state on the state's deer management policies.
More information about those meetings is available at the D-N-R's Web site.