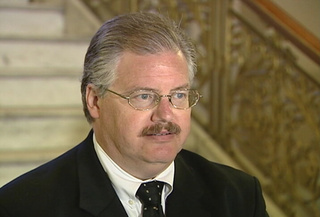 MADISON, WI (WTAQ) - The Wisconsin Senate has voted to let crime victims sue public officials who harass them.
The bill was proposed in response to former Calumet County District Attorney Ken Kratz – who was accused of making sexually-explicit moves toward several women who sought his help.
The case came to light after Kratz sent 30 racy text messages to a domestic abuse victim while he was prosecuting her boyfriend in 2009.
The bill passed by the Senate Tuesday demands that public officials treat crime victims fairly, and respect their personal privacy – and it allows lawsuits if victims feel that officials violated them.
The state Assembly approved the bill last fall, but the Senate made some changes Tuesday – and the Assembly would have to ratify them in the next couple days before the bill can go to the governor.