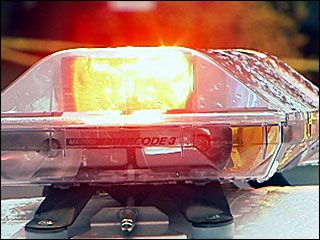 FOND DU LAC, WI (WTAQ) - Police in Fond du Lac are investigating a suspicious incident that involved a 13-year-old girl Wednesday.
The girl told authorities she was jogging on the north sidewalk of West 9th Street near Fruth Field around 3:30 p.m. She says an eastbound minivan crossed to the other side of the road, pulled up next to her and asked her 3 times if she wanted a ride.
A front seat passenger then said, "yeah, you should let us give you a ride."
The girl ran to Riverside Elementary School and waited for a few minutes. After that, she returned to jogging east on 9th Street and again saw the minivan follow her to the Grant Street area.
The minivan was described as being an older, boxy style; royal blue with square side mirrors. The van had rust on both sides, a black roof and a loud exhaust. The girl said the rear license plate appeared to be hanging on with one screw.
She described the driver as a man about 22-years-old, wearing a white t-shirt, sunglasses and a black baseball cap tilted to the side. The male passenger was described as having mid-length, curly, sandy hair, wearing a white t-shirt and square silver-colored sunglasses.
Police have stepped up patrols around schools and have notified school officials of the incident.
Anyone with information is asked to call Fond du Lac police at (920) 906-6734.