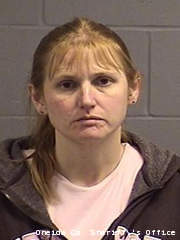 RHINELANDER, Wis. (WSAU) – A judge has ordered Oneida County's medical examiner to stand trial on charges she stole a body part from an autopsy in January.
Traci England is charged with felony misconduct in office and misdemeanor theft. She remains free on a signature bond and will be arraigned on the charges April 23rd.
Investigators allege England removed a part of a spine during an autopsy in Fond du Lac. England told investigators she was going to use the body part to train a cadaver dog.
England cannot work in a medical examiner's office or handle dead bodies while she is free on bond.