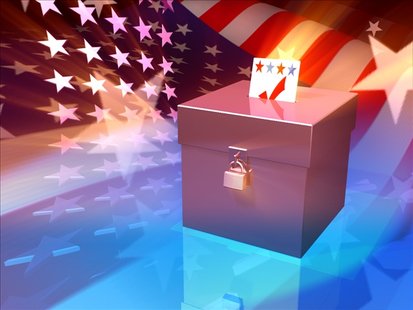 UNDATED (WSAU) With the Wisconsin primary five days away, the two G-O-P presidential front-runners are zeroing in on the state's battle over public union bargaining rights.
Rick Santorum said in La Crosse yesterday that he stands with Governor Scott Walker – who faces a recall election because he proposed last year's law which virtually ended most public union bargaining and stopped forcing employees to pay union dues. Santorum is second in recent Wisconsin polls and the national delegate count. And he hopes his support for Walker will get the Republican base to give him his first victory in a heartland industrial state.
But front-runner Mitt Romney tried to put a monkey-wrench into that strategy, by again bringing up Santorum's 1996 Senate vote against a national right-to-work law. It would have ended a requirement that workers join unions as a condition of employment. Santorum has said he would propose a right-to-work law as president – but he voted no in the Senate due to heavy opposition in his home state of Pennsylvania.
In an automated phone call to Wisconsin voters last night, Romney said he was quote, "shocked to find out that Rick Santorum repeatedly supported big labor." But Santorum said quote, "Calling Rick Santorum a friend of labor is like calling Mitt Romney a conservative – Neither are true." Still, Republican National Committee member Mary Buestin of Mequon said waffling on union issues is not good for a presidential candidate – especially in Wisconsin, where G-O-P activists have lined up behind Walker.