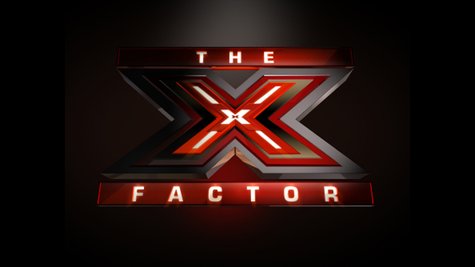 On Thursday, The X Factor trimmed down its of acts from sixteen to twelve. Willie Jones , David Correy , Diamond White and Sister C were sent home.
Once again this season, the judges each have a category to mentor. Simon Cowell has the Groups, Demi Lovato has the Young Adults, L.A. Reid is looking after the Over 25s and Britney Spears mentors the Teens.
On Thursday's live results show, each judge/mentor chose to automatically advance two of their four acts, which resulted in the remaining two singing for their lives. By the close of the show, one act from each category was sent home.
The group 1432 had originally been known as LYLAS , but was forced to change their name due to legal reasons -- namely, there's an all-girl singing group that already performs under that name. At the end of the broadcast, Simon Cowell announced that he'd made a mistake and wanted to change the name again -- throwing it to The X Factor fans to vote online for the new moniker.
New hosts Mario Lopez and Khloe Kardashian Odom were on hand to introduce and interview the hopefuls.
Here's how the judges made their decisions:
Young Adults/Demi Lovato:
Demi said she liked the overall performances from her acts. The first singer to be guaranteed a place in the top twelve was Jennel Garcia . The second person to advance was Paige Thomas . That meant that CeCe Frey and Willie Jones would be in the first sing-off.
CeCe sang "Out Here on My Own," from the musical Fame . L.A. thought she'd already done enough to stay in the contest. Simon compared her performance to the previous evening and thought this one was much better. Willie went with "You Don't Know Me," made popular by Ray Charles . L.A. called Willie "unique." Britney agreed, but Demi decided to send Willie home, meaning CeCe advances.
Over 25s/L.A. Reid:
L.A. Reid told his acts that he loved them all. He admitted that he'd failed Jason Brock with his song choice on Wednesday. Vino Alan was the first Over 25 singer to be saved. Tate Stevens also remains in the contest. So, the sing-off was between David Correy and Jason Brock.
David performed a slow and dramatic version of Kelly Clarkson' s "Since U Been Gone." Britney said David "blew us away," but Demi didn't like the version of the song. Jason Brock's "save me" song was Whitney Houston 's "One Moment in Time." Demi believed Jason's passion. Simon though neither act could win the contest. L.A. called it "The Star versus Mr. Entertainment." He sent home David, "The Star." Jason advances.
Teens/Britney Spears:
The four hopefuls were praised by Britney, who said it would be a hard decision to send anyone home. The first act she saved was Beatrice Miller . The next teen to advance automatically was Carly Rose Sonenclar . Arin Ray and Diamond White sang for survival.
Arin Ray sang the song "I Look to You," by Whitney Houston. L.A wondered why Arin was even in the sing-offs. Simon said this performance was in "a different league from [Wednesday] night." Diamond White took on Elton John' s "Sorry Seems to Be the Hardest Word." Demi liked the change in Diamond's style. Simon said it would be a very tough decision for Britney to make. She decided to save Arin, meaning Diamond leaves the contest.
The Groups/Simon Cowell:
Simon said he loved all four of his acts and had only just made up his mind to save Emblem3 and Lyric 145 . Going head-to-head would be Sister C and 1432.
Singing first for survival was Sister C with the Miley Cyrus song "When I Look at You." L.A. thought the song choice was just right. Britney was pleasantly surprised. Demi hoped that Sister C would remain in the contest. The second all-female group, 1432, sang "Skyscraper," by Demi Lovato. Britney said she had become "a believer." Demi graciously offered that their performance was "better than the original." Simon eventually chose to send Sister C home, keeping 1432 alive in the competition, though as noted, they'll soon have yet another new name.
The X Factor returns to Fox on Wednesday at 8:00 p.m. Eastern time.
Copyright 2012 ABC News Radio