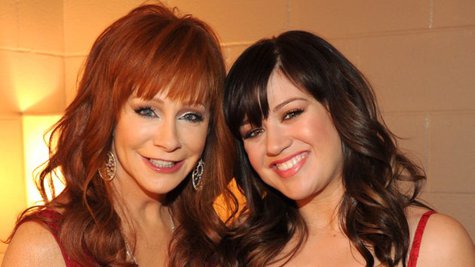 Kelly Clarkson 's relationship with her boyfriend Brandon Blackstock seems to be very serious -- she's always talking about how much in love she is. So, will this lead to engagement...and possibly marriage? ABC News Radio went to someone very close to the couple to find out: Brandon's stepmother.
Of course, Brandon's stepmother just happens to be country music superstar Reba McEntire , whose husband, Narvel , manages Kelly. So what's the scoop on the two lovebirds' relationship? Reba tells ABC News Radio, "I haven't heard about a wedding yet. I haven't even heard about an engagement. They've only been dating less than a year! But they are having a blast together."
Reba, who's also starring in the new ABC comedy Malibu Country, thinks that people should just give Kelly and Brandon some space, and shouldn't put pressure on them.
"Let 'em have fun! Don't rush 'em!" she tells ABC News Radio. "Matter of fact, that's [Kelly's] brand new single out right now: 'Don't Rush.'" Indeed, Kelly sang that song Thursday night on the Country Music Association Awards with country star Vince Gill .
But if Kelly and Brandon do decide to tie the knot, Kelly and Reba's relationship won't exactly be stepmother-in-law and step-daughter, since the two are already close friends.
Reba explains, "I've known her for, gosh, since 2002, so Kelly and I've been buddies for that long and going on vacations together long before her and Brandon ever hooked up, so she's already been a part of my family. She's like my little sister!"
Copyright 2012 ABC News Radio