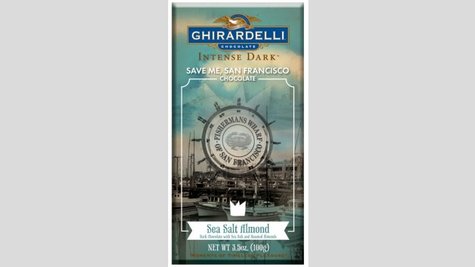 When most musicians do an in-store signing, they're usually autographing their latest album, or their tell-all memoir, or boxes of their new fragrance. But later this month, Train frontman Pat Monahan will be putting his John Hancock on...chocolate.
A few months ago, Train partnered with San Francisco's legendary chocolate brand, Ghirardelli, to launch their own signature chocolate bars , which come in three flavors: Sea Salt Almond, Dark Cabernet and 72 percent Cacao Dark. Now, Pat is returning to the band's hometown of San Francisco to sign the bars at the Ghirardelli Chocolate Marketplace on November 15 from 3 to 4 p.m.
Proceeds from sales of the chocolate bars go to Family House, a San Francisco-based charity that provides housing for the families of seriously ill children receiving medical treatment in the Bay Area.
Copyright 2012 ABC News Radio