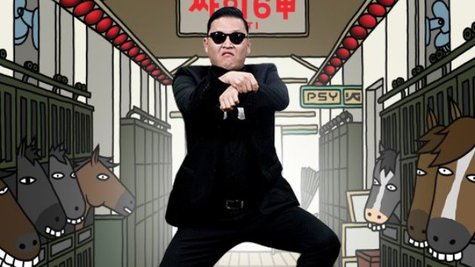 "Gangnam Style" rapper PSY doesn't speak English that well, but according to the BBC , that hasn't stopped him from being invited to address The Oxford Union, a debating society in England that's primarily composed of students from the U.K.'s ultra-prestigious Oxford University.
The Oxford Union is famous for inviting famous -- and infamous -- people to speak. Everyone from Michael Jackson , Kermit the Frog , Jon Bon Jovi and O.J. Simpson , to Mother Teresa , Johnny Depp and Shakira have shown up to address the organization.
PSY will give his address on November 7, and his topic will likely be the worldwide success that has followed in the wake of his viral video. The BBC quotes Union spokesperson Finbar McLoughlin as saying, "We're expecting the chamber to be full to capacity to hear what PSY has to say. It's great for our members to be able to welcome someone who has had a huge impact on life in such a short space of time."
Copyright 2012 ABC News Radio