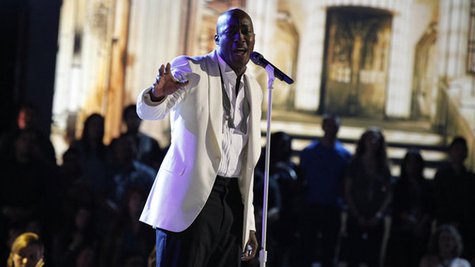 The third season of The Voice is well underway, but what about Jermaine Paul , the guy who won the show's second season? What's he been doing? We'll find out this Thursday, when he returns to perform during the first live results show.
Entertainment Weekly reports that Jermaine will perform his debut single "I Believe in this Life" on the show, which is when the Top 12 artists will be revealed. In addition, Adam Levine and his group Maroon 5 will debut their new single, "Daylight" on the same show.
The live results show airs Thursday from 8 to 9 p.m. ET on NBC.
Copyright 2012 ABC News Radio