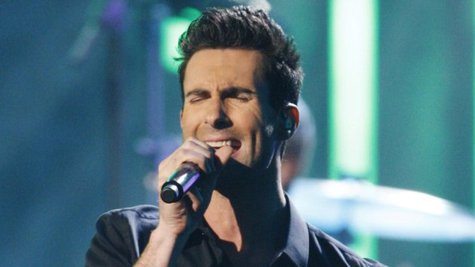 Maroon 5 will be appearing on the CBS primetime special The Grammy Nominations Concert Live!!! on December 5, but then they'll stick around to provide some extra entertainment.
During the special, the nominees in the top Grammy categories will be revealed. In addition to Maroon 5, Grammy winners LL Cool J and Taylor Swift will host and perform respectively. Then, after the show, Adam Levine and the guys will perform an exclusive concert for the folks who are actually in the audience at the event, which is taking place at Nashville's Bridgestone Arena.
Maroon 5 has a decent chance of getting some nominations, considering the success of their recent singles "Payphone" and "One More Night." The special will air at 10 p.m. ET/PT on December 5. If you want to see that extra concert, you can purchase tickets to the show via Ticketmaster.
In other Maroon 5 news, Adam Levine took it to the streets this past weekend in an effort to get people to donate to Hurricane Sandy relief. E! Online reports that in Los Angeles on Sunday, the singer and his girlfriend passed a group of residents who were organizing relief efforts. He drew up a sign reading "Text RedCross to 90999" and held it up, to both encourage passersby to donate and to invite the paparazzi tailing him to photograph him with the sign and get the message out.
Copyright 2012 ABC News Radio