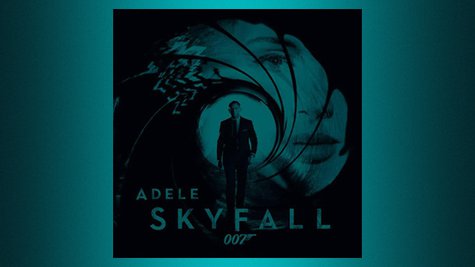 In honor of the new James Bond film, Skyfall , which opens Friday, Paste magazine film editor Michael Dunaway has ranked every Bond song for an article that appears on TheAtlantic.com . And the latest theme, from Adele , gets good marks.
Adele's title track from the new 007 flick receives a grade of "A," with Dunaway writing, "The producers may have missed their chance to have Amy Winehouse do a Bond theme, but they make up for it here with their most inspired choice in years. It's not just that she's a throwback vocalist; it's that she's a great vocalist."
Adele's "Skyfall" ranks fourth on the list, behind Tom Jones ' "Thunderball" and Shirley Bassey 's "Diamonds Are Forever" and "Goldfinger."
Also in the top 10: Duran Duran 's "A View To a Kill" and Carly Simon 's "Nobody Does It Better."
Dunaway doesn't care much for Madonna 's "Die Another Day," which ranks second to last.
Copyright 2012 ABC News Radio