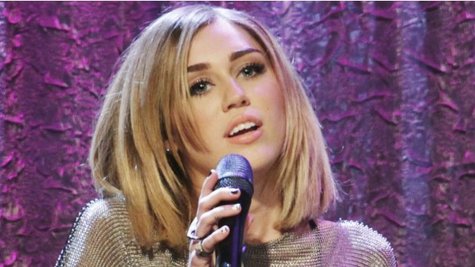 Miley Cyrus ' wedding to fiancé Liam Hemsworth likely won't happen in the near future.
Appearing on The Ellen DeGeneres Show Thursday, Miley said she is too focused on recording her new album to worry too much about wedding planning. The 19-year-old pop star/actress admitted she was unprepared for the amount of work that needs to go into her big day, telling host Ellen DeGeneres , "I don't care what color the napkins are, to be honest."
Even so, Miley said she's most looking forward to all of the aspects of her wedding coming together, and to sharing that moment with the people who are most special to her.
Although her dad, Billy Ray Cyrus , recently told Us Weekly that Miley and Liam will have three wedding ceremonies, Miley dismissed that notion: "There's some rumor going around I'm having 47 weddings. I'm not. I'm having one wedding."
DeGeneres surprised Miley during the interview with an impromptu bachelorette party, featuring two male dancers. Miley seemed to be more embarrassed than excited when the dancers did their thing.
Miley and Liam announced their engagement in June.
Copyright 2012 ABC News Radio