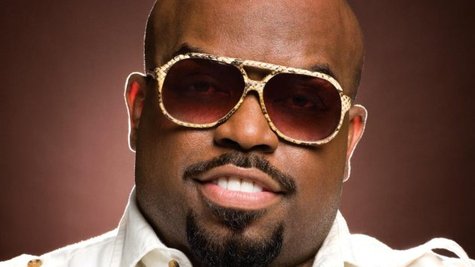 Cee Lo Green says the recent sexual assault allegations against him are just plain "untrue."
A spokesman for the singer and judge on The Voice issued a statement that says,"Given that the matter is under investigation, we obviously cannot speak as freely as we'd like. What we can say is that these allegations are despicable, untrue, and deeply hurtful to Cee Lo, his children, and his family. We are confident that when all the facts come out, it will be clear that if anyone was victimized here, it was Cee Lo. In the meantime, Cee Lo is deeply grateful for the overwhelming support he has received from his fans, his friends, and his colleagues."
According to TMZ , the Los Angeles Police Department is reportedly investigating a woman's claim that Cee Lo Green sexually assaulted her at an L.A. sushi restaurant. The unidentified woman claims Green, whose birth name is Thomas DeCarlo Callaway , victimized her, but additional details are scarce. According to TMZ, law enforcement investigators have questioned employees of the restaurant in connection with the case, but no charges have been filed, and the case has not been forwarded to prosecutors.
Copyright 2012 ABC News Radio