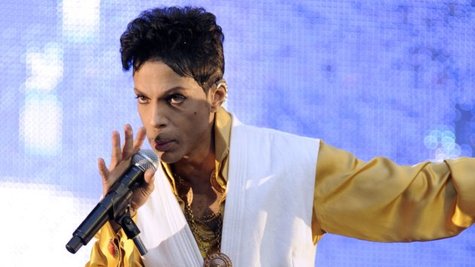 Tinseltown turned purple Thursday night when Prince took the stage for a top-secret show.
A Billboard correspondent who was lucky enough to attend says that the star "[tore] the roof off" the Sayers Club, a small and very exclusive speakeasy-type venue with a capacity of roughly 150 people. Prince performed with a band he jokingly called "TMP -- for Too Many People." There were more than 20 musicians, including a horn section, who played for about an hour and a half, often extending the songs into 10-minute jams. On the set list were a couple of tried-and-true Prince tunes, including "Pop Life" and "U Got the Look," as well as covers from Sly and the Family Stone and Parliament Funkadelic .
The show was nearly impossible to get into; the crowd was almost exclusively music industry folks and VIPs, including on-again, off-again power couple Robert Pattinson and Kristen Stewart .
Prince hasn't announced any upcoming projects for the near future, so it seems he may have played this mini-concert just for fun.
Copyright 2012 ABC News Radio