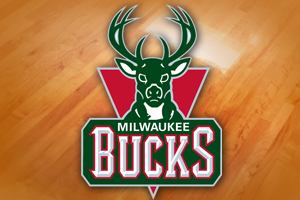 MILWAUKEE, Wis. (WSAU) - Veteran all-stars Paul Pierce and Kevin Garnett took over in the fourth period, helping Boston hold off the Milwaukee Bucks in a 96-92 victory.
It was payback for the Bucks' win in the Boston Gardens nine days before. Pierce and Garnett combined for 16 points in the quarter, with Pierce leading the Celtics with 25. Garnett added 18. Monta Ellis led all scorers with a 32-point outing for the Bucks. Forward Larry Sanders had a double-double with 10 points and a dozen rebounds. Rajon Rondo dished out 10 assists for Boston, the 30th straight game with 10 or more assists for the point guard. That's the third-longest streak of its kind in NBA history.
Boston struggled with its shooting for the first three period, but started the final frame on a 10-4 run. The game in Milwaukee was the first of four straight road games for the Celtics.