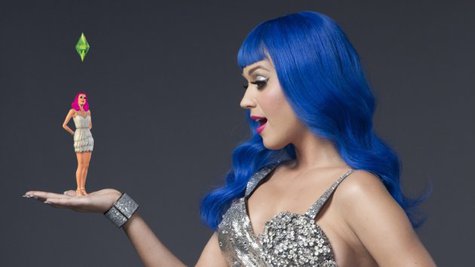 What will Katy Perry be doing this Thanksgiving? Celebrating the arrival of a new baby...not her own, of course.
Speaking to the TV show Extra , Katy says, "My cousin is having a baby...a little girl...like, three days before Thanksgiving, so we will [be welcoming] a small, tiny little creature, probably the size of a turkey or smaller!" Why all the commotion over a baby, though? Katy explains that her cousin's new arrival is "the first child to be born in our family in 20-something years, so it's, like, a big deal!"
Katy also tells Extra that even though she's been taking some time off, her "wheels are still turning continuously, as far as music goes." She adds, "I think that it's nice to be able to have life experience in between records so I can have a little bit more to say when I come back for the next one. So, I'm 'experiencing' right now."
Copyright 2012 ABC News Radio
video platform video management video solutions video player