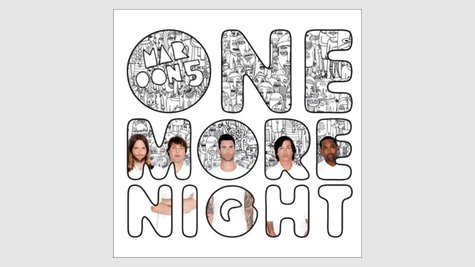 Hey, this is crazy: Carly Rae Jepsen 's "Call Me Maybe" is no longer 2012's longest-running #1 hit. It's now tied with Maroon 5 's "One More Night," which has just racked up its ninth week on top of the Billboard Hot 100 .
Oddly enough, earlier this year, "Call Me Maybe" blocked Maroon 5's previous hit, "Payphone" from the #1 spot for five weeks, holding it at #2. It never did get to hit #1, but "One More Night" is more than making up for it now.
In addition, Maroon 5's hit now has a chance of sailing past Carly Rae's and racking up a 10th week at #1, which would make "One More Night" the all-time leader for 2012, with "Call Me Maybe" in second place. The song that spent the next longest time at #1 on the chart this year is Gotye 's "Somebody That I Used to Know," which ruled for eight weeks.
Elsewhere on the chart , Taylor Swift 's album Red is #1 for a third straight week. In at #2 is Now 44 , while Ne-Yo 's new album R.E.D. debuts at #4. It's his fifth straight top 10 album. Finally, Aerosmith , led by ex- American Idol judge Steven Tyler , debuts at #5 with Music from Another Dimension!, the legendary band's first album of new material since 2001.
Copyright 2012 ABC News Radio