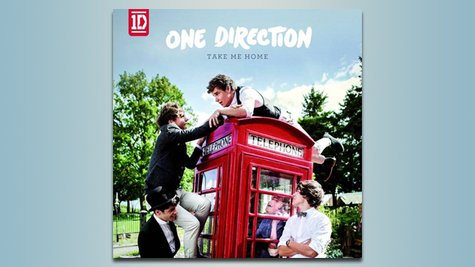 To the surprise of no one, One Direction 's new album Take Me Home is on target for a huge debut at #1 next week on the Billboard chart.
Industry sources tell Billboard that the album could sell more than half a million copies by the end of the sales week, which is on Sunday, with a best-case scenario in the neighborhood of 575,000 copies.
Not only would that give the British boy band an instant gold album, but it would also give them bragging rights for the third-biggest sales week of 2012. If the numbers hold, only Taylor Swift 's Red and Mumford & Sons ' Babel would have sold more copies in a week.
One Direction's debut album, Up All Night , debuted at #1 back in March, and marked the first time that the first album by a U.K. group had ever entered the Billboard album chart in that position. Up All Night is the third-biggest selling album of the year so far -- it's moved 1.35 million copies. If Take Me Home is a big Christmas seller, One Direction may find themselves with not one but two discs on the year-end best seller lists.
Copyright 2012 ABC News Radio