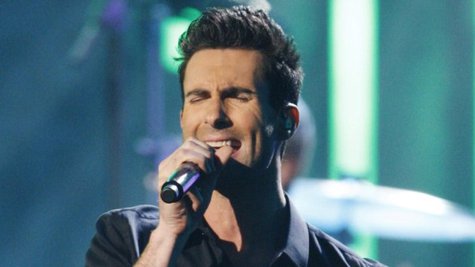 On Thursday, Adam Levine was nominated for six People's Choice Awards, two of which were for his work on The Voice. Still, the Maroon 5 frontman absolutely refuses to call himself a reality TV star.
In an interview with TV Guide magazine, Adam is asked, "Did you ever dream you'd become a reality TV star?" His profanity-laden response: "I'm not a reality TV star. The Voice isn't a show about me going shopping or complaining about stupid f***ing mundane s*** that no one should ever complain about: 'Poor rich me and my caviar problems.' That drives me crazy. I hate it!"
OK, so The Voice isn't The Real Housewives of wherever -- it's still considered to be reality television. But according to Adam, the difference is the fact that The Voice changes people's lives in a positive way. "There's a purpose to this show," he insists, calling it "rewarding work." He also says his involvement with The Voice has changed him for the better.
"I'd started to become cynical and jaded about the music industry and all the things that I had loved. This show kind of reinvigorated me. It's led to a renaissance, not just in my career but in my life," he explains.
Copyright 2012 ABC News Radio