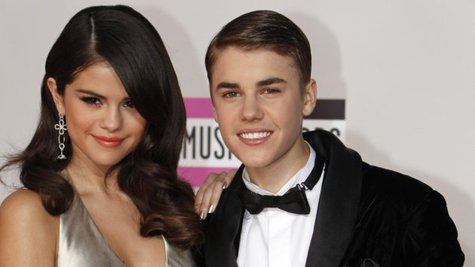 Now that it looks as though Justin Bieber and Selena Gomez really are broken up, we're all left to wonder just what went wrong with the pop star sweethearts' seemingly perfect relationship. Well, according to People magazine, what did them is a simple case of "lifestyle change." Specifically, a pal of Justin's tells the magazine, "Their lifestyles are changing. She's getting more reserved, and he's getting into his wild-boy phase."
Apparently, when the two first met, Justin "liked that [Selena] was beautiful and hardworking," a music industry source dishes to the magazine. "She thought he was gorgeous and talented, and she was giddy over him." But now, a source who knows the couple tells People , "With them being apart so much, it got complicated."
The music industry insider adds, "They are kids. It was as serious as something could be for two people their age." Selena is 20; Justin's 18.
Another insider claims that Selena harbored "professional jealousy" towards Justin, but the source who knows the two calls that assertion "insane."
So what's next for the Bieb, now that he's one of pop music's most eligible bachelors? People magazine reports that following the breakup, Justin's been seen asking for a model's number and picking up two women at a New York City hotel. Granted, the three of them joined a larger group at a production of The Lion King -- not exactly debauched behavior.
A pal of Justin's predicts that he won't be rushing into any new relationships soon, however. "His camp is smart; it's all about his brand. He's not going to replace that love right away," dishes the friend to People . As for whether he and Selena are ever, ever getting back together, the source who knows them says "the trust stuff is a significant factor, but never say never."
Copyright 2012 ABC News Radio