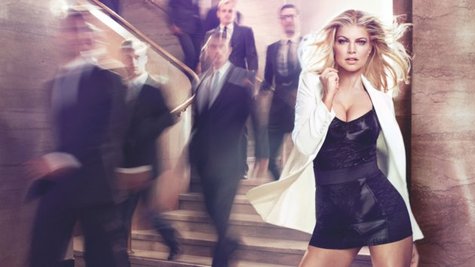 With the holidays fast approaching, Fergie will give fans a special preview of her newest Avon fragrance, Viva by Fergie, on November 26, which is commonly called "Cyber Monday" due to the amount of online holiday shopping that takes place on that day.
Viva is Fergie's third scent following Outspoken and Outspoken Intense. In 2011, Outspoken earned a prestigious FiFi fragrance award, the Grammy of the perfume industry. The new perfume won't officially launch until February, but for that one day only, November 26, the scent will be available for purchase at Avon.com as part of an online exclusive beauty gift set.
"'Viva' means life and to live," says Fergie in a behind-the-scenes video for the fragrance. "I want women to feel empowered when they put this fragrance on. It's about pushing boundaries. It's about being fearless... Living life to the fullest and that's what I'm all about."
Being able to preview the scent for her fans ahead of its official launch is important to Fergie, who says, "My fans are so amazing and loyal. I wanted to do something special for them."
So what does Viva smell like? Avon describes it as "sexy, feminine, unconventional and strong" with notes of invigorating herbs and lavender, spicy and minty florals and woody undertones. "This fragrance is so meaningful to me, and I'm thrilled to share the scent," Fergie says.
Copyright 2012 ABC News Radio