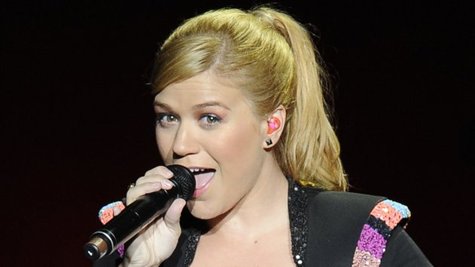 In her career, Kelly Clarkson has gotten to collaborate with some big names, but she says she still has a few dream duets on her wish list.
Kelly tells People magazine, "I want to recut 'Somethin' Stupid' with Bruno Mars ." That particular song was a #1 hit in 1967 for Frank Sinatra and his daughter Nancy , and was the first and only instance of a #1 song that was a collaboration between a dad and daughter. Because it's is a love duet, though, the song does strike some people as kinda creepy. Kelly says that if she and Bruno can't get it together to record the song, she'd do it with her good buddy Blake Shelton .
Asked to name a band she wishes she could be in, Kelly names female-fronted rock legends Heart , adding, "Love me some power ballads. And their early stuff like 'Magic Man' is just amazing."
Finally, Kelly reveals to People the song that she and her boyfriend Brandon Blackstock bond over: surprisingly, it's about as far from a love song that you can get.
"'I'm on a Boat' by the Lonely Island ," says Kelly, referring to the hilarious-but-profane song by former Saturday Night Live star Andy Samberg and his comedy partners. "It's hilarious, and our personal lake-day favorite."
Copyright 2012 ABC News Radio