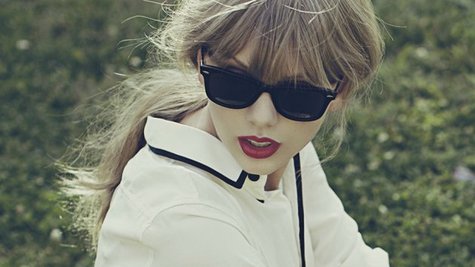 Dating Taylor Swift can definitely be hazardous to a guy's reputation -- you just know she'll write a song about you after you split up. And don't believe her when she says she won't...because as she admits, she lies about that.
Asked by the New York Times if a boyfriend has ever said to her, "Look, whatever happens, just don't write about me," Taylor responds, "The only time that has ever crossed someone's mind was when we were in the process of breaking up." When asked what she told the guy, Taylor replies, "Of course I was like, 'Oh, don't worry, I won't.' And then I did."
However, Taylor doesn't see anything wrong with this. "Look, it's not like it was written somewhere in the fine print that I write songs about my life," she explains. "If we break up, I'm going to write about it. But I'm probably also going to write about when I fell in love with you. So there's an upside."
Taylor still refuses to identify the subject of her latest breakup anthem, "We Are Never, Ever Getting Back Together," though there has been much speculation that it's about Jake Gyllenhaal . She tells the New York Times , "I don't talk about who it is specifically because these are real people. You try to give insight as to where you were coming from as a writer without completely throwing somebody under the bus."
Copyright 2012 ABC News Radio