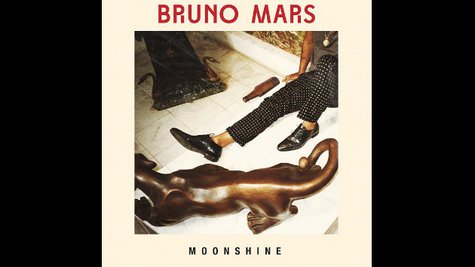 "Moonshine" is a good title for the new song that Bruno Mars has just released online, since he was under the influence when he recorded it.
Bruno tells Rolling Stone that he and his musical colalborators "all went out one night, and they had actual moonshine on the menu. We drank it all night, then headed to the studio...I started screaming, 'Moonshine, take us to the stars!'" Bruno said that while making his upcoming album Unorthodox Jukebox , "There were a lot of nights like that."
Bruno says that musically, the song has some Prince influence, but his vocals on the track actually sound very much like Michael Jackson .
Unorthodox Jukebox is due in stores December 11.
Copyright 2012 ABC News Radio