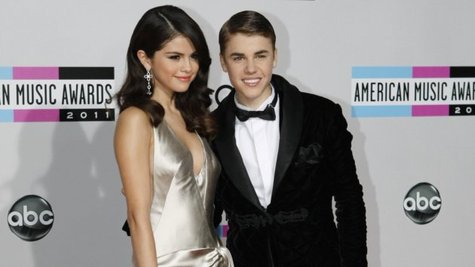 It's becoming more and more difficult to determine whether Justin Bieber and Selena Gomez have kissed and made up.
Us Weekly reported over the weekend that the two had a fight during a dinner date Friday night, with Selena storming out of the restaurant.
Flash forward to Sunday night, following the American Music Awards broadcast, when Justin and Selena were seen leaving the Nokia Theatre L.A. Live holding hands, according to E! News .
People magazine further reports that Selena was photographed with Justin and his mother, Pattie Mallette , at an AMAs afterparty. Mallette was her son's guest at the ceremony.
By the next morning, Selena had to visit the hospital, though she wasn't feeling lovesick. TMZ.com reports she was suffering from a sore threat. She reportedly was worried that she'd developed strep throat because her stepfather is battling bronchitis.
Her condition forced her to end a recording session early on Sunday.
Copyright 2012 ABC News Radio