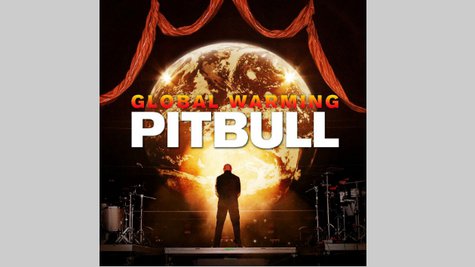 After heating up the stage Sunday night at the American Music Awards with his latest hit "Don't Stop the Party," Pitbull has now unleashed his new album, Global Warming. The disc features multiple guest stars, including Christina Aguilera , Chris Brown , Usher , The Wanted and Enrique Iglesias , just to name a few.
As far as the album's title, Pitbull says he didn't choose it because his music's so hot. Instead, he says that it reflects the fact that, much like the phenomenon of global warming, he's been around for a while but all of a sudden, people are paying attention.
"I feel that our career and global warming, it runs parallel," he explains to ABC News Radio. "For many, many years, people speak about global warming, they speak about climate change, globalization, all the things that may go on in the world, but until they get hit with very relevant things such as, let's say, Sandy, then they start to pay attention."
He further explains, "So, I feel this is the beginning of our career because we have been global warming. We've been here for many years and now is when it's very relevant. So, I would say: Pitbull, Global Warming , get ready for a real climate change."
Pitbull also shares what he's most thankful for this Thanksgiving, explaining that there's a particular line in a song by a certain Mr. Shawn Carter that sums up his feelings on that subject.
"There's one thing that Jay-Z said in a record with Kanye West ," Pitbull tells ABC News Radio. "He said, 'We ain't even supposed to be here,' and that's the way that I feel about it. You know, thank God that we have the opportunity to be here and appreciate things like this. So, I'm thankful for everything, everything."
As for what Mr. Worldwide plans to eat this Thanksgiving, he says you can keep your boring turkey -- he likes chowing down on a traditional Cuban delicacy: a whole pig that's cooked in a special roasting box called a Caja China.
"Oooh, it's really good!" gushes Pitbull. "We're supposed to eat it the night before Christmas but I like it on Thanksgiving also."
Copyright 1012 ABC News Radio