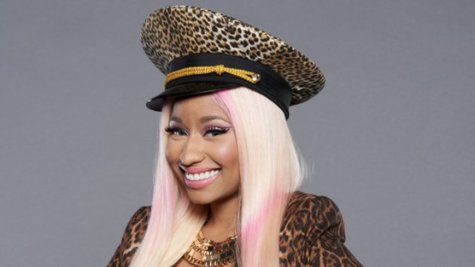 Ever since Nicki Minaj was announced as a judge on American Idol, fans have been wondering just how the outspoken and outrageous rapper would fit in on the show. Now, a new promo gives a hint of what her judging style is like.
In the promo, soundtracked to Nick's song "Pound the Alarm," we see her gushing to one contestant, "You just excited me!" and tells a hopeful who's dancing like a madman, "That's the spirit! Get it poppin'!" Speaking about a female contestant, she says, "I really believe in this girl!"
But it turns out Nicki has a Simon Cowell side to her as well. She also tells one auditioner that she likes him, but when he asks if she likes his singing, she retorts, "No! No! No!" And to a male contestant who has a mop of curls, she says, annoyed, "Obviously, I'm not judging you because of your hair."
Speaking of hair, Nicki sports a variety of hair styles and colors in the promo, from bright yellow, to blonde, to pink.
"Nicki Minaj is...Wild. Original. Honest. She's bringing it all to American Idol. Brace yourself!" says the promo. You can check out more of Nicki in action when Idol returns in January.
Copyright 2012 ABC News Radio