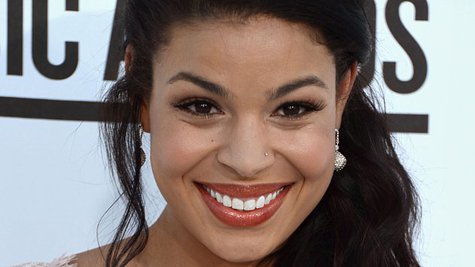 While Jordin Sparks is working on more music, she's planning to do more movies -- maybe even a film that will reconnect her with friend Emma Stone .
Jordin tells Celebuzz that she's "gotten a vast array of scripts" after making her debut in Sparkle this past summer, ranging from romantic comedy to drama to action. She says, "I was nervous that after Sparkle I would be pigeon-holed into just movie musicals... I'm excited that there are people all over that see me not just as doing a movie musical."
Her dream, however, is to reconnect with Emma Stone , star of The Help and The Amazing Spider-Man -- turns out the two did community theater together back in their hometown of Phoenix, AZ. "Now that we're both in our respective fields, I would love to do something with her. She's so funny. Her comedic timing is impeccable. She's an amazing actress," Jordin tells Celebuzz.
While she did manage to see Emma in February at an industry event, there wasn't time to get her number. "Hopefully... we can exchange information, because I'm still missing that," she adds.
Meanwhile, Jordin hopes to have a new album out in the spring.
Copyright 2012 ABC News Radio