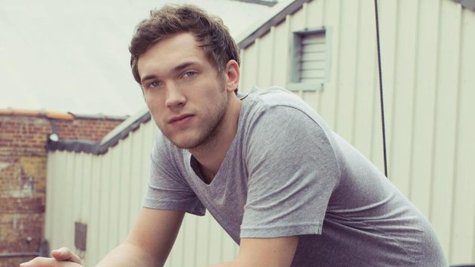 Phillip Phillips says that those stories on TMZ about how he refuses to give his family the money they need so they don't have to sell their beloved pawnshop are...not entirely accurate. It turns out selling the pawn shop is something that his family's been attempting to do for quite some time.
Speaking to New York magazine, Phillip says, "Actually, my dad's had the shop up for sale for like eight years. He was trying to get rid of it for a certain price, but he's never gotten it. So he's kind of letting it go now. And I think my mom's retiring pretty soon, too. So they're kind of just ready to retire and go see the world a little bit."
Not only that, but Phillip isn't actually rolling in the dough, despite winning American Idol . In fact, he tells New York magazine that the tour bus he's seen riding in the video for "Home" isn't even his -- because, as he says, "I couldn't afford that bus." He adds, "I don't have money. Not yet, anyways!"
Phillip's new album The World from the Side of the Moon is in stores now.
Copyright 2012 ABC News Radio