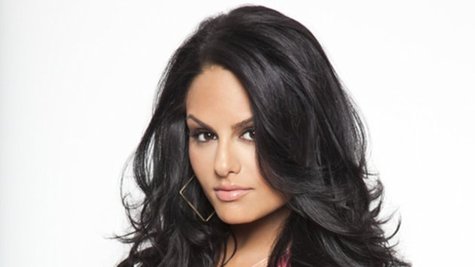 American Idol alums Pia Toscano and Scotty McCreery are teaming up to aid the victims of Hurricane Sandy.
Scotty has turned his already-scheduled Friday night show at New York City's Beacon Theatre into a benefit concert for Hurricane Sandy relief efforts, and he's invited Pia to join him on the bill. The date is actually part of Scotty's Christmas tour, but wanted to shift the focus to help those affected by the storm.
"Being from North Carolina, I have seen firsthand what hurricanes can do," Scotty explains. "After seeing the devastation caused by Sandy, I wanted to figure out a way to help."
As for Pia, she's from New York, and on her Facebook page , she writes, " I have been devastated by the destruction that Hurricane Sandy caused in my hometown and equally inspired by all the amazing people who have come together to help those affected."
Pia, who's currently without a record deal, has also released a version of the Coldplay song "Fix You" with musician Jared Lee online to raise awareness of the issue, and is encouraging everyone who listens to it to text a donation to the Red Cross.

Proceeds from the concert will benefit World Vision's Hurricane Sandy relief funds.
Copyright 2012 ABC News Radio