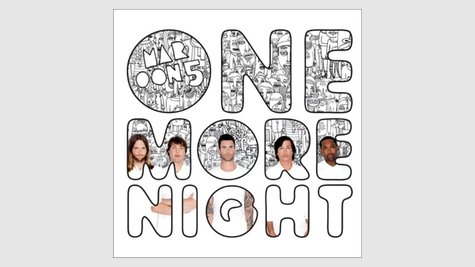 "One More Night" by Maroon 5 has unexpectedly become the band's biggest hit, at least according to the Billboard chart. It stayed at #1 for a whopping nine weeks straight, longer than any of their previous hits. It's now tied with Carly Rae Jepsen 's "Call Me Maybe" for the title of longest running #1 of 2012.
Since the year isn't over yet, there's still a chance that "One More Night" will return to the top of the chart for a tenth week, breaking the tie. Meanwhile, the band is surprised at just how well the song has done for them.
"I didn't feel like this was that type of song," Maroon 5 guitarist James Valentine tells ABC News Radio. "'One More Night,' has always been my favorite song on the record and I've said that since before the record was even finished, but [I] did not think that it was going to be the sort of massive hit that it's turned out to be. I still don't believe [it]."
He adds, "It makes me so happy because we're all just very proud of that song and I love that people have responded the way they have."
So why is "One More Night" so popular? Is it because it's got a reggae sound that recalls Rihanna ? Is it because people like hearing Adam Levine singing about sex? James says he thinks the key is that it's catchy and it's relatable.
"I just think it's just a well-written song," he explains. "You know, I think it has amazing, sort of, melodic little ear worms that get stuck in your head. But I think also the lyrics speak to situations that a lot of people have been in as well. It's just really resonated."
Maroon 5 will now see if their new single, "Daylight," will prove as popular as "One More Night." Meanwhile, there's a good chance that their name will be called for either "One More Night" or "Payphone" -- or both -- when the Grammy nominations are revealed December 5. You'll be able to see their reactions in person, since the band is performing on the CBS special Grammy Nominations Live !!
Copyright 2012 ABC News Radio