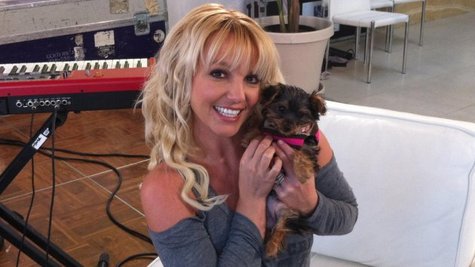 If Britney Spears is popular on Twitter, why shouldn't her pets be, too? The singer debuted her new puppy online on Monday, and by the end of the day, the adorable furball had close to 6,000 followers on the social networking site.
"I want you all to meet my new little baby girl @hannahspears < 3 How cute is she?!?!" Britney tweeted , including a photo of her snuggling the tiny brown and black puppy.

Hannah's very first tweet was, of course, "Woof!" followed by the existential question, "Should I wear a bow? Mom says I'm a princess & that I need a bow." At last check, she had 5,881 followers. As for her online profile, it states, simply, "I'm Britney's bitch."
Copyright 2012 ABC News Radio