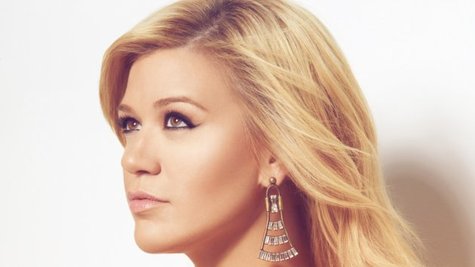 The British press is notorious for taking things out of context or fabricating celebrity quotes, and now one celebrity is calling them out on it. Kelly Clarkson has posted a tirade online about how one particular publication has "twisted" her comments and made her sound "obnoxious and arrogant."
Kelly posted a photo of the offending publication's cover, which features a picture of her accompanied by the quote, "No one on the planet should be as famous as me." In her post , Kelly writes, " Um ....wow, so a UK Magazine called the Mirror, Sunday Celebs edition, just put out an article on me and just to clear up the absolutely wrong so called quotes from me, I [never said] 'no one should be as famous as me.'"

She goes on to explain, "I said in the interview, when asked about fame, that I have no desire to be as famous as Britney or Madonna. I said that kind of fame was too much for any person and that I have experienced a portion of what they deal with and that I didn't handle that well and I'm happy where I'm at in my career."
Evidently that same article also claimed that Kelly suffered from anorexia, to which Kelly responded in her posting, " I have never had anorexia."

The singer concluded by saying, "Side note, I love when people take what you say and twist it to make you sound obnoxious and arrogant ....nice job Mirror ."
Fellow American Idol champ Jordin Sparks hailed Kelly's comments, tweeting to her, " tell em girl!!!!" Kelly responded , "I just can't stand when people do stuff like that. It drives me bananas. By the way, I just saw Sparkle . Great job!! Loved it!"
Jordin replied, "I hate it too! And thank you so much!! You slayed at the AMAs...I sang along to every word! :D."
Copyright 2012 ABC News Radio