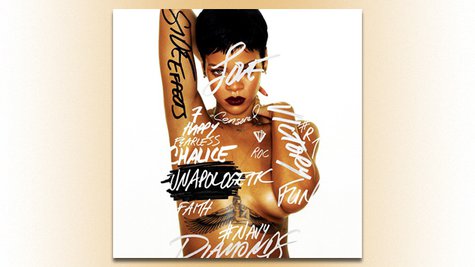 Industry experts predicted that Rihanna 's Unapologetic album could be her first-ever to reach #1 on the Billboard 200 albums charts, and according to ecstatic tweets from Rih -- they were right.
"Wait!!!!! What the F**K?!!!! #UNAPOLOGETIC just debuted at #1 in AMERICA!!!!! My first number 1 album there!!! Thank you Navy, u deserve it," Rih wrote in a message to her fans on Twitter Tuesday.
ABC News Radio asked Billboard to confirm Rihanna's latest feat, but the magazine could not confirm. Even though the official albums chart won't be available until Wednesday, Unapologetic reaching #1 wouldn't be much of a surprise considering the buzz around the record.
It's unclear how many units Rihanna's seventh studio album sold, but regardless of that, the singer is over the moon about her latest triumph. "I'm legit crying like a p**sy right now!! #UNAPOLOGETIC," Rihanna tweeted on Tuesday evening.
Copyright 2012 ABC News Radio