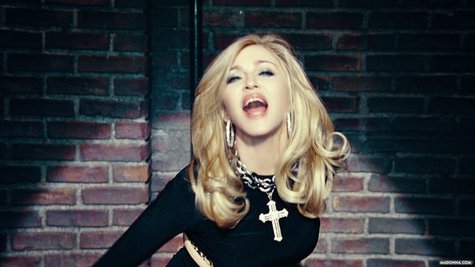 The end of the year means endless lists of the "Biggest Stars of 2012" or the "Most Important People of 2012." GQ magazine has come up with a novel approach to the year-end list: it has compiled a roster of the "Least Influential People of 2012," and among those included are Madonna and Gotye.
In 2012, Madonna performed at the Super Bowl, scored a #1 album and had one of the year's biggest tours. So why is she one of the "least influential people?" GQ magazine snarks , "That cheerleading outfit isn't making you look any younger, Madge. It's time for you to stop putting out aggressively bland comeback albums and make room for Ke$ha and Katy and the other 800 female artists out there who change outfits every five minutes to distract people from their terrible singing. "
As for Gotye, GQ says , "Finally, this year, an outsider came along who broke the stranglehold of processed pop and became a global sensation. It's just too bad that the artist in question is a Belgian emo guy who can't handle a simple breakup with a hint of grace."
The magazine adds, "Also, the next time you film yourself naked for a video , wash your feet. "
Others who had the dubious honor of making the list: Mitt Romney , Amanda Bynes , Adam Samberg , Billy Crystal , Michelle Obama and Lance Armstrong .
Copyright 2012 ABC News Radio