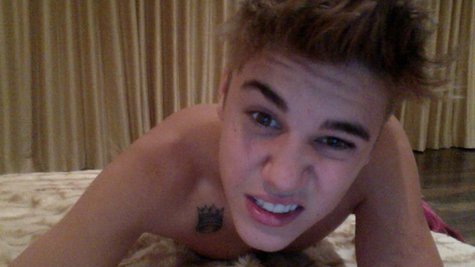 Over a year ago, a woman named Mariah Yeater claimed that Justin Bieber had fathered her baby boy, but later withdrew the suit. Justin, meanwhile, stated publicly that he had taken a DNA test, apparently proving the paternity claim was false. Everyone thought the story was over.
Well, turns out it may not be. Yeater's attorney, Jeffrery Leving, tells the New York Daily News that if Justin took a DNA test last year, he hasn't seen the results. "I have not seen [Bieber's] DNA test results or had them scrutinized," he tells the paper. "If there was a first test, and I have no documentation to say there even was, I wasn't provided with the results. I have not had my demands for an independent DNA test carried out by Mr. Bieber."

Leving wouldn't reveal if he's in contact with Justin's legal team or whether or not he's going to file any more suits on his client's behalf. However, he did say that Justin " is either the father or he isn't," and added, "If he is then he needs to step up to the plate and pay child custody."
For his part, Justin has denied ever meeting Yeater, who claims she had a brief sexual encounter with the singer after a concert in L.A. in October of 2010. Justin's current album Believe includes a song about the incident, titled "Maria," which he has described as "my 'Billie Jean,'" referring to Michael Jackson 's song from Thriller in which Michael denies a woman's claims that he fathered her son.
Copyright 2012 ABC News Radio