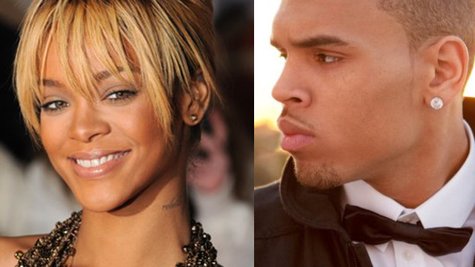 Chris Brown still had more to say after issuing an official statement on Thursday announcing his breakup from his girlfriend, aspiring-model Karrueche Tran , who's feelings he wanted to spare when it comes to his friendship with Rihanna . In the wee hours of Friday morning, Chris spilled the beans on his cheating heart in a viral video clip titled, "The Real Chris Brown."
This isn't just some Skype-style footage of Chris rambling into a built-in computer camera. No, there's a camera person, who films the self-described "drunk" Chris as he rolls along in a van, or maybe it's an SUV, and vents to fans about how he's been stressed. Very stressed.
"It ain't about the music, I love my fans, I love everything," Chris begins. "It's just that when you share a history with somebody and you tend to fall in love with somebody else, it's kinda difficult."
Just in case there was any question over who those two people are, the video flashes footage of Chris in the club with Rihanna, followed by shots of him stepping off an elevator with Karrueche.
"Is it such thing as loving two people? I don't know if it's possible, but for me, I feel like that," Chris says. Cue: more footage of Chris and Rih, and Chris and Karrueche, followed by shots of him sitting alone on the floor of a hallway, blowing smoke from his lips, and looking "stressed."
"I don't want to hurt either, either or," Chris says of the two women. Perhaps to demonstrate how mentally taxing the situation is, there's footage of him swigging liquor straight from the bottle -- at a club, no less.
"I'm not trying to be a player, I'm not trying to be a dog, I'm not none of that. That ain't me," Chris says. He credits his mom and his upbringing in "the country" for making him different from other people.
"I just care too much sometimes. I don't know, man. Life of Chris Brown," says the Virginia native.
Around the time that Chris released his video message, his ex Karrueche tweeted, "Wtf is going on?" Her next message was , "All I'm saying is.. You don't mess with people's genuine feelings. You just don't!," adding, "Life moves on.. So let's all."
As for Rihanna, she's been busy promoting her new "Diamonds" single, though she did tweet , "Ain't nobody bidness..... But mine and my baby!"
Copyright 2012 ABC News Radio