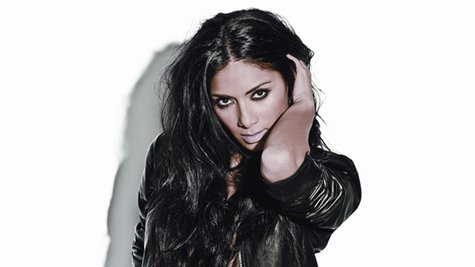 Some women struggle with addictions to shoes or shopping, but ex- Pussycat Dolls frontwoman Nicole Scherzinger now admits for the first time that her struggle was with bulimia. In a new VH1 Behind the Music episode airing Sunday, Nicole reveals that she suffered from the eating disorder for eight years.
Though routinely required to wear barely-there outfits, "I was not comfortable with my body," Nicole says in the episode. While others might have idolized the singer's slender frame, Nicole explains, "I hated myself." Because of the eating disorder, Nicole summarizes, "I really was so disgusted with myself... My bulimia was my addiction. Hurting myself was my addiction."
In a promotional clip, Nicole goes on to explain that despite certain self-destructive behaviors, "I never did drugs, but kinda doing things to myself was my addiction." Such behavior was isolating, she says, adding, "I never felt so alone in my life... It's like when I got off stage, I was on this high, and I'd come back to my room and I'd be alone, so I would just do things."
Talking about it is still tough for the former X Factor judge. "I never spoke about it... It's embarrassing," Nicole tearfully admits. She goes on to explain, "I never want to play a victim, and I never wanted my family to hear about things from me because I think it would break their heart, you know?"
Nicole's Behind the Music airs Sunday, October 7 at 9 p.m. ET.
Copyright 2012 ABC News Radio
Get More: Nicole Scherzinger ,