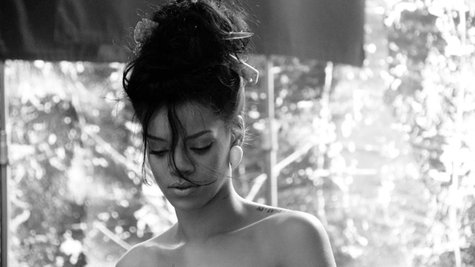 Rihanna is set to hit the stage in Baku, Azerbaijan, on Saturday, but human rights groups are encouraging her to think twice about performing in the European country's capital. The Amnesty International website reports that the organization, along with Sing for Democracy, has informed Rihanna, as well as pop star Shakira , about human rights abuses in the country.
Amnesty reports that it has warned Rihanna and Shakira about the unsolved, 2005 killing of a reporter, as well as, "the multiple arrests and persecution of journalists, bloggers and political activists."
Rihanna is set to appear in Baku during the FIFA U-17 Women's World Cup 2012, and she tweeted on Thursday, "Baku!!!!! I'm here!!!! I can't believe this is really happening!!"
While Rih and Shakira will be able to express themselves on stage, Amnesty International writes in its letter that "the Azerbaijani government should afford all artists, journalists, activists and ordinary citizens the right to express themselves freely without fear of reprisal. We hope that you share our belief."
Copyright 2012 ABC News Radio