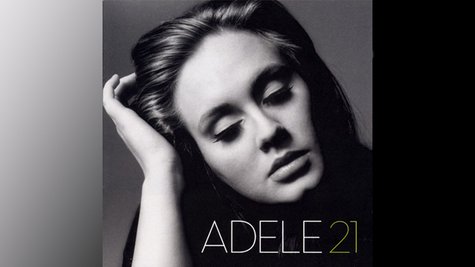 Adele has never publicly named the boyfriend who broke her heart and inspired her gazillion-selling album 21 , but there has been much speculation as to who, exactly, the man is. Back in April, a celebrity magazine claimed he was Alex Sturrock , a photographer, and now it appears that that particular rumor is true.
The cover story of the current issue of Rolling Stone details the making of 21 , and the magazine reports that when Adele arrived at the studio of one of her collaborators, Paul Epworth , she was "distraught...she'd just broken up with her boyfriend, a photographer named Alex Sturrock who was almost a decade older than her." That day, she and Epworth wrote and recorded "Rolling in the Deep."
The article also implies that the same boyfriend, Sturrock, inspired "Someone Like You" and "Set Fire to the Rain." According to Rolling Stone, Adele told producer Fraser T. Smith that the title of "Set Fire to the Rain" was inspired by the time she'd had one last fight with the guy, and then stood outside in a downpour trying to light a cigarette.
As for the follow-up to 21, Epworth visited the pregnant singer a few weeks ago and tells Rolling Stone , "I get the feeling [Adele's] not in the head space about making music at the moment." Her manager, meanwhile, says a new album won't come any earlier than 2014. And an executive at Adele's record label tells the magazine, "She decides when and where. And that's her call."
Oh well, at least we can listen to her James Bond theme, "Skyfall," while we're waiting.
Copyright 2012 ABC News Radio