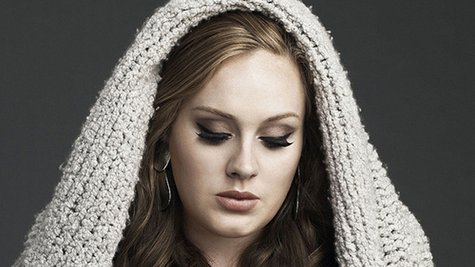 Though it has been reported for an entire year that Adele was recording the theme for the new James Bond movie Skyfall, it turns out the singer didn't actually cut the tune until just six weeks ago. That's according to People magazine in their new cover story.
Initially hesitant to record a Bond theme because, a source tells People , "She thought it would be too cheesy," Adele of course ultimately decided to take on the project, and made sure to read the movie's script before she wrote the song. "She was worth waiting for," says James Bond producer Barbara Broccoli , noting that Adele took the song "incredibly seriously." "She's very down to earth and unaffected by fame," Broccoli tells People magazine. "For someone so young, she has this wonderful wisdom."
Meanwhile, a family source tells People that Adele and her boyfriend Simon Konecki are "just thrilled" about the arrival of their first child, who is due this month. "She is like a different person," the source says of the pregnant singer. "She's given up smoking and she hasn't had a drink in months. Life is pretty much perfect for her right now."
Adele is "laying low and nesting," the source tells People , saying that Adele's enjoying picking out furniture for the nursery and coming up with names for the new arrival. And if you think she and Simon keep a low profile now, wait until the baby actually comes. "I think we'll see even less of them than ever," notes the source.
One move that will ensure their privacy: the couple don't plan to raise the baby in London. Instead, they're renovating a four-bedroom house in the seaside resort town of Hove, close to Konecki's office.
Copyright 2012 ABC News Radio