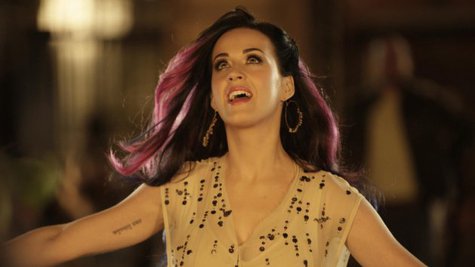 Thanks to the message of her hit video "Firework," Katy Perry will be honored in December by The Trevor Project, which provides crisis intervention and suicide prevention services to lesbian, gay, bisexual and transgender young people.
Katy will receive the "Trevor Hero Award" at the organization's annual "Trevor Live" event, to be held December 2 at the Hollywood Palladium in L.A. Katy will be praised for "empowering youth and increasing visibility and understanding" of the LBGT community," and also for her support of same-sex marriage.
In a statement, Katy said, "Everyone deserves a wonderful, fulfilled life. Our sexual orientation or gender identity doesn't change the spark and beauty within. I'm honored that The Trevor Project has selected me to receive the Trevor Hero Award. Their work has inspired me since 2010, and I know they help save lives."
For tickets to the event, log onto TheTrevorProject.org . Be warned: the cheapest ticket is $150, so dig deep.
Copyright 2012 ABC News Radio