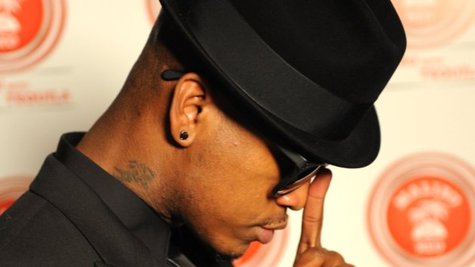 Icons are hard to find. Just ask Ne-Yo , whose recent comments about finding great artists are sure to anger Lady Gaga 's legions of fans.
Ne-Yo tells U.K. newspaper the Daily Star that in his role as a vice president at Motown Records, he isn't as interested in making money as he is in unearthing artists equal in caliber to the artists who were signed to the label in its heyday.
"Who was the last real icon to come out of the music industry?" Ne-Yo asks. "Everybody thought it was going to be Lady Gaga, but where is she right now? What's going on with her?"
Gaga is currently touring the world on her Born This Way Ball, promoting her new fragrance, making headlines for her recent weight gain and preparing to release her next album, ARTPOP , so it's seems odd that Ne-Yo could have missed her.
Of course, Ne-Yo says he's not trying to take anything away from Gaga, who describes as "ridiculously talented." But, he says, "Artists who stand the test of time -- you just don't see those any more."
Right now, Ne-Yo believes that Conor Maynard , a 19-year-old British singer who he discovered on YouTube, has "the potential of those guys like Marvin [ Gaye ] and The Temptations ."
Ne-Yo is featured on Conor's single "Turn Around."
Copyright 2012 ABC News Radio