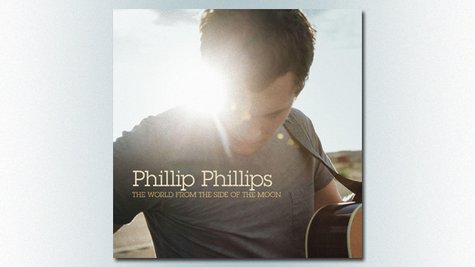 American Idol champ Phillip Phillips managed to score a platinum single with his debut release, "Home." Now, his eagerly-awaited debut album has a title and a release date.
Providing a link to the album cover art, Phillip wrote on Twitter, "Hey guys, this my official album cover/title! Hope you like it and my album will be released 11-19!" The cover art reveals the title of the album is The World from the Side of the Moon .
Interestingly, another American Idol alum is also releasing an album on November 19: Kelly Clarkson , whose G reatest Hits -- Chapter 1 hits stores the same day.
Phillip has described the kind of music he wanted his debut album to include as "jazz-rock stuff." We'll soon see if he succeeded in pulling off that plan.
Copyright 2012 ABC News Radio