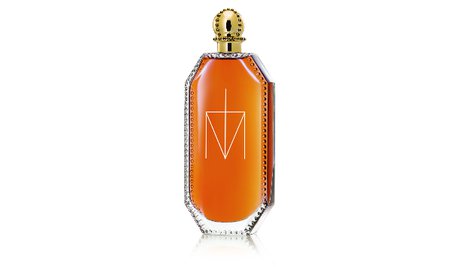 Earlier this year, Madonna debuted her first signature fragrance, Truth or Dare. Now she's announced a sequel: Truth or Dare by Madonna Naked.
Created by the same perfumer who worked on Truth or Dare, the new fragrance is described as a "provocative and sexy scent that reveals Madonna's sensual inner qualities" and is "playful yet confident." Among the notes in the fragrance: honeysuckle, peach blossom, lily of the valley, vanilla orchid, Australian sandalwood and cocoa flower.
The bottle of the new fragrance looks like the regular Truth or Dare bottle, but it's clear, so you can see the perfume inside. According to Coty, the company that's releasing the perfume, Madonna "wanted the fragrance to recreate the rich color of the champagne just after it has been poured into a crystal flute."
Truth or Dare by Madonna Naked will be available at Macy's starting in December, in two sizes, priced from 55 to 68 dollars. There will also be a body lotion, available for $28.
Copyright 2012 ABC News Radio